Stainless Steel Fuel Tanks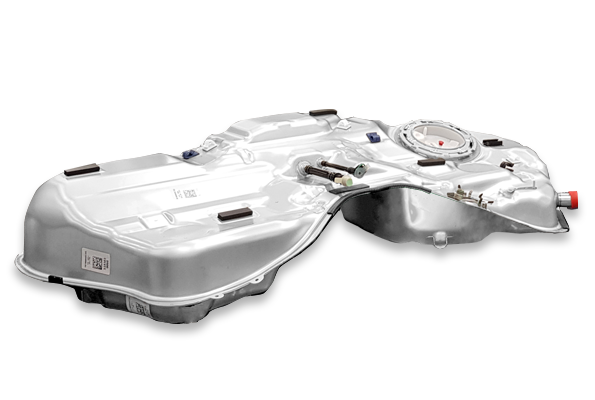 Automaker suppliers need to have a robust development process and introduce new materials to reflect industry trends toward increasingly stringent requirements for fuel economy, evaporative emissions, and recyclability.
As a Tier 1 supplier, Spectra Premium applies advanced product and process innovations. Our introduction of stainless steel technology for the manufacturing of fuel reservoirs provides solutions to address new challenges and improve product performance.
Spectra Premium manufactures new state-of-the-art stainless steel fuel tanks.

Material Advantages
Stainless steel offers automakers many important advantages in the development of their vehicles when compared to plastic or mild steel alternatives. Fuel tanks made of stainless steel can achieve lighter weight than plastic with a globally available, sustainable material that is recycled through a long-standing network of recycling businesses.