Steel Fuel Tanks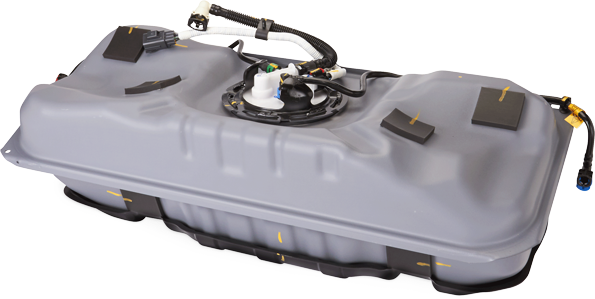 Automaker suppliers need to have a robust product development process to address increasingly complex product demands and stringent emission requirements.
As a Tier 1 supplier, Spectra Premium applies advanced product and process innovation from concept through manufacturing. We provide solutions to address new challenges and improve product performance.
In the last 30 years, Spectra Premium has established itself as a world-class steel fuel tank manufacturer.

Steel Advantages
Component Placement

Valves and other components can be located inside the tank, where they are protected from impact and environmental influences. Internalized components do not affect the overall evaporative emissions performance of the tank.

Slosh Noise

As vehicles become quieter, fuel slosh noise has become a key issue, especially in hybrid and plug-in hybrid vehicles. Slosh baffling, optimized for both size and location, can be easily incorporated.

Bio-Diesel

Bio-diesel fuel tanks use pre-painted steel today.

Tank Swell / Sag

Steel is dimensionally stable in automotive fuels, and will not swell or grow due to exposure. Likewise, steel tanks will not sag when exposed to fuel and elevated temperatures for extended durations.

Geometry

The thin wall of a steel tank frees up a greater usable volume in a given packaging space. For instance, the usable volume of a 21-gallon single chamber SUV steel tank would be 8% greater than an equivalent plastic tank.

Clearances

Steel dimensional variation is small and repeatable, which allows for reduced clearances to the surrounding vehicle environment. Internalized valves reduce the clearance between the tank shell and the underbody, thereby potentially increasing tank volume.
A tank assembly requires a tolerance of +/- 3mm (profile of 6mm).

Tolerances

The tighter form tolerances of a steel tank increases the available volume within the vehicle architecture.
The use of steel allows a form tolerance of 6mm versus 8mm for plastic.
Features & Benefits
Efficient Package Space Utilization
The formability and strength of steel, including stainless, make it suitable for all fuel tank applications.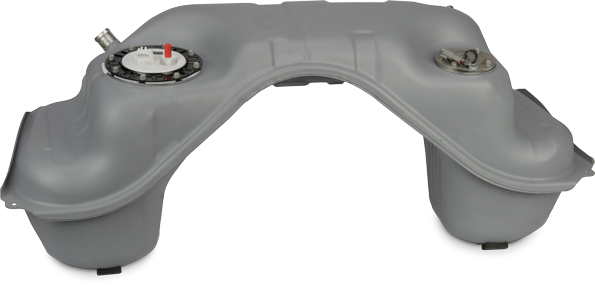 Unparalleled Durability
Flexible material options allow steel to meet the demands of the most challenging applications.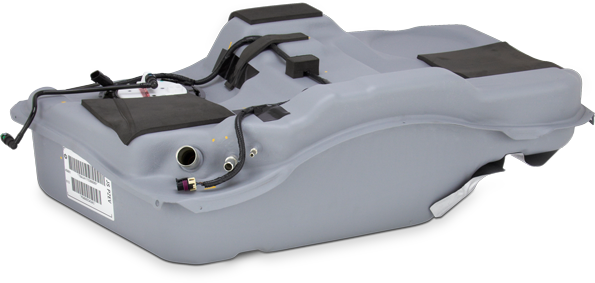 Superior Heat Resistance
Heat resistance is an important factor in designing fuel tanks. Steel is unaffected by extreme underbody temperatures; therefore, heat shielding is typically not required to protect the material itself.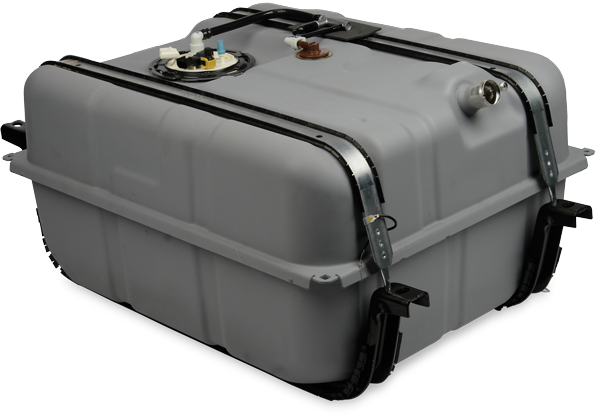 Environmental Sustainability
At the end of the vehicle's life, the steel tank shell is 100% recovered and recycled for use in future steel products / production. A functional infrastructure to recycle steel fuel tanks already exists on a global scale.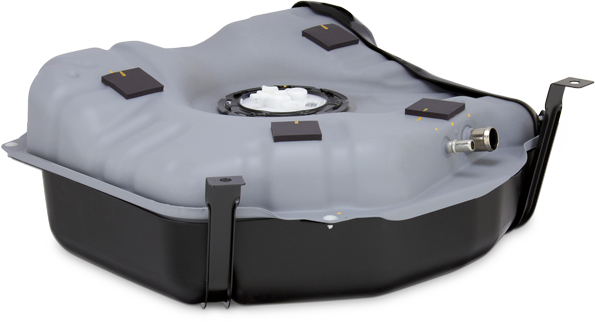 Optimal High Pressure Functionality
Steel material properties are well known and independent of temperature. Fatigue life and deflection for Hybrid vehicle applications can be precisely controlled using Spectra Premium`s CAE (Computer-Aided Engineering) based design and mass optimisation.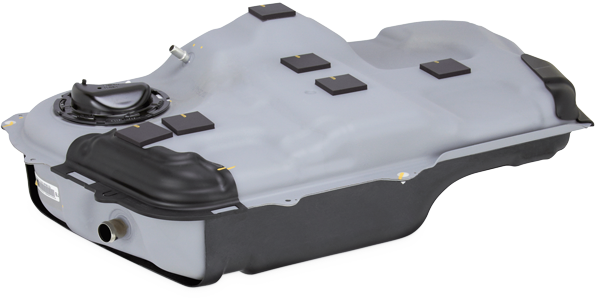 Extended Range Electric Vehicle (PZEV)
Thanks to technical benefits such as strength, steel is the preferred material for pressurized fuel tanks. Through various advanced engineering techniques, steel fuel tanks are designed to meet durability requirements.