OEM Industrial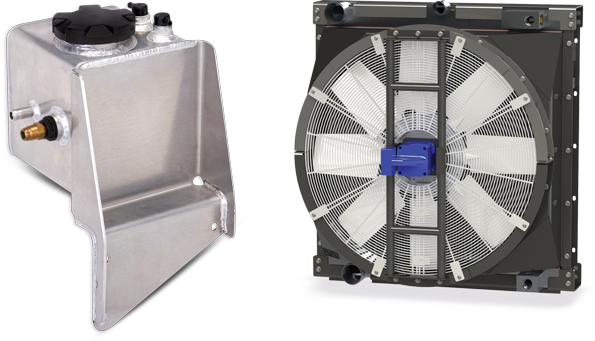 Spectra Premium's industrial OEM unit develops and manufactures heat exchangers and tank assemblies. The development team engineers complete custom solutions for the off-highway, primary sector, power generation, recreational vehicles and marine markets.
With over 30 years of experience, our team designs and manufactures heat exchangers to address your cooling needs for Lithium Ion battery packs, electric drives, combustion engines or hydraulic systems. Our solutions are adapted to your specific environment, and our products are some of the most efficient, lightweight and durable.
We have the expertise to design and manufacture tank assemblies for fuel, oil, water, and holding reservoirs, by leveraging our extensive in-house experience in the development of die-formed tank assemblies.
We will support you in making the best selection to address your cooling system or tank needs.

BUILDING LASTING PARTNERSHIPS, CRAFTING DEPENDABLE PARTS
OEM Industrial Markets