Engineering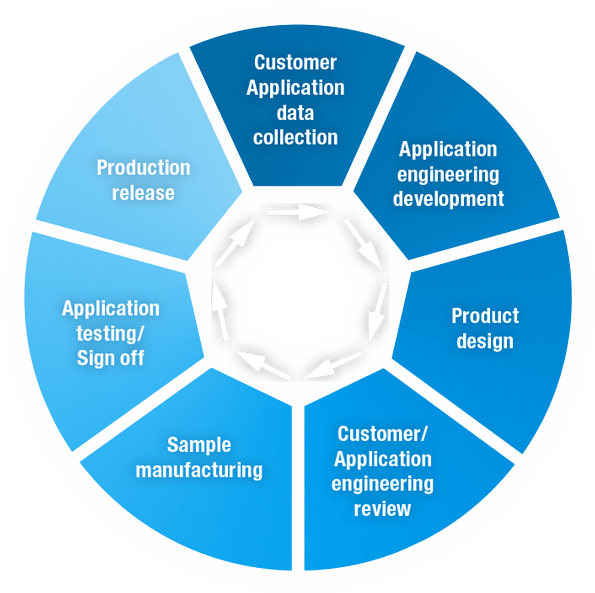 Spectra Premium proudly collaborates with French manufacturer ACGB for the design and engineering of the reservoirs, a company with over 40 years of experience in tank design and manufacturing. Over the last four decades, they built a database of over 9000 configurations for tanks.
Customer application data collection
Application engineering development
Product design
Customer/application engineering review
Sample manufacturing
Application testing/sign off
Production release
Custom Reservoir Design
We design and build custom tanks to meet your specific needs in the expected environment. From the beginning of the project, our project team will create and invent the optimal reservoir solution within the confines of the requirements. The product creation process starts from the drawing board through complete validation and testing until approval by official certification bodies.
Major players on the market recognize their knowledge and their designs for all reservoir solutions regardless if complex, hydraulic, fuel or mixed. We engineer and produce products in small to medium quantities to the same standards as serial production. Every tank is delivered just in time and is traceable.
Computer-aided engineering (CAE)
Our team's expertise in the application of advanced computer aided engineering (CAE) methods enables mass, volume and performance optimization to levels only recently attainable.
3D Computer-aided design (CAD)
Simulations
Finite element analysis (FEA)
Technical testing and validations
Prototyping, pre-production, EI
Approval by official certification bodies
ISO 9001/ 14001 / TS 16949 Certifications