AC Accumulator-Drier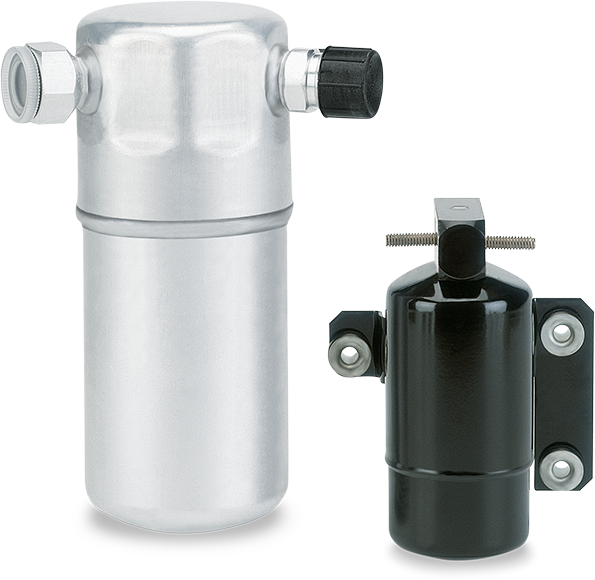 As part of the air conditioning system, the AC accumulator-drier transforms liquid refrigerant from the evaporator into gas form (without refrigerant oil and debris) to the AC compressor.
All compressor applications have a matching accumulator-drier
Every unit is performance-tested
Transit tested with robust packaging to shield part from damage in shipping
Meet or exceed OE specifications for fit, form and function
Spectra Premium offers a matching compressor for each AC Accumulator application

Common Accumulator-Drier Failure Symptoms
Ratting noise when the AC is turned on
Hose loose or suffered damage
Refrigerant leaks
Mold build up causing smell
Common Causes of Failure
Moisture in the climate control system is the main cause of failure for the AC Accumulator and driers, as well as any component of the system itself. Water will mix with the refrigerant and turn it into acid, which will rust and corrode the metallic components of the AC Accumulator-Drier. The corrosion or blockages will then lead to refrigerant leaks that render the part ineffective.
Every time the car is open for service the filter needs to be changed.
You must change the accumulator-drier when changing the AC compressor.