Fuel Tank Assembly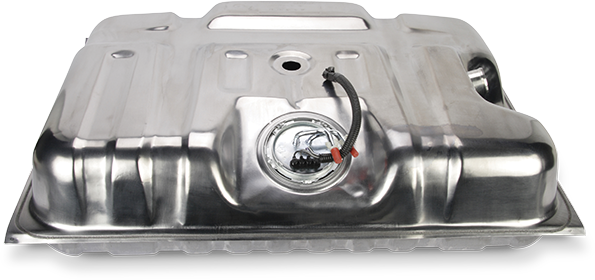 The fuel tank assembly is an all-in-one solution including a steel fuel tank, an integrated fuel module and the fuel tank straps to perform a complete repair. This solution provides savings on parts and labour costs as well as reduced risks from cross-contamination with a partial part replacement.
Fuel tanks made with corrosion-resistant Ecokote steel
Save time and money with faster installation
Prevent fuel pump returns by replacing a potentially contaminated fuel tank
Built to meet or exceed manufacturer's specifications
Perfect fit guaranteed
Ensure complete repair with Spectra Premium's fuel tank assemblies

Common Fuel Tank Assembly Failure Symptoms
Smell of gas
Leaking fuel
Check engine light
Common Causes of Failure
All components of the fuel tank assembly – the straps, fuel tank and pump – often suffer from major corrosion issues, rust or external contamination to the fuel delivery system. Direct physical damage can require the complete replacement of the parts.
Rust in the tank can contaminate the fuel and cause further damage to the vehicle
Installation Videos