Classic Fuel Tank Assembly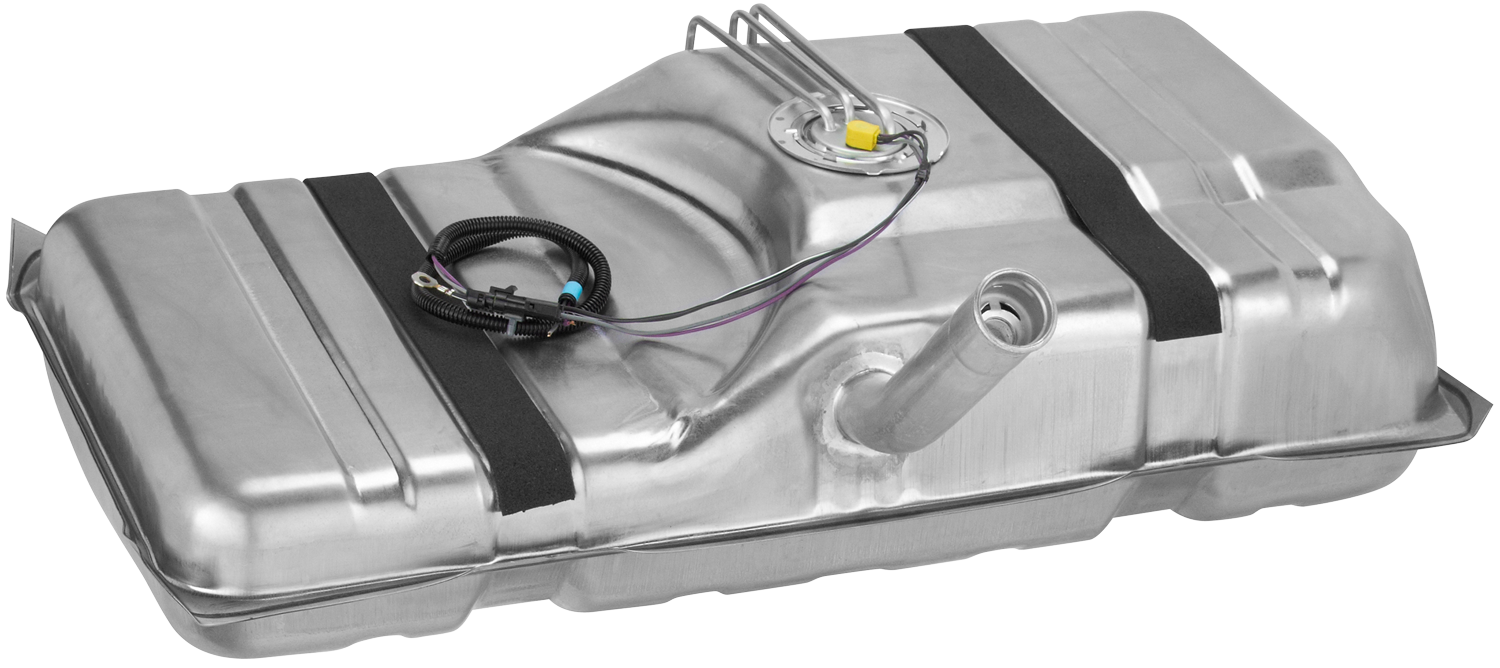 Finding the right part for a vintage vehicle is a challenge that gets more difficult if you need to replace the fuel tank, classic sending unit and lock ring all at once. The Spectra Premium fuel tank assembly contains all these components already assembled and ready for an easy replacement for vehicules that swaped their carburator engine for a fuel injection engine.
Fuel tanks made with corrosion-resistant Ecokote steel
Application-specific design to ensure a perfect fit guarantee
OEM fit, form and function paired with today's fuel injection technology
Proudly manufactured in Canada under stringent quality systems
Unit is leak-tested after production to ensure product is free from fuel and / or evaporative leaks
Save repair time and prevent contamination without compromising on the appearance of your fuel tank.

Other Classic Products

Undercar
Classic Fuel Tank
Sending Unit
Oil Pan
Body Panel
Fuel Tank Straps
Lock Ring
Engine Management
Common Failure Symptoms
Smell of gas
Leaking fuel
Check engine light
Unreliable fuel gauge readings
Steel Fuel Tank
The steel fuel tank is commonly affected by rust over time, which requires replacement. It may also fail due to direct physical damage.
Rust in the tank can contaminate the fuel and cause further damage to the vehicle
Sending Unit
A faulty sending unit will not give you the right information about the fuel level, which may result in running out of fuel, or more rarely, overfilling your fuel tank.