Manifold Absolute Pressure Sensor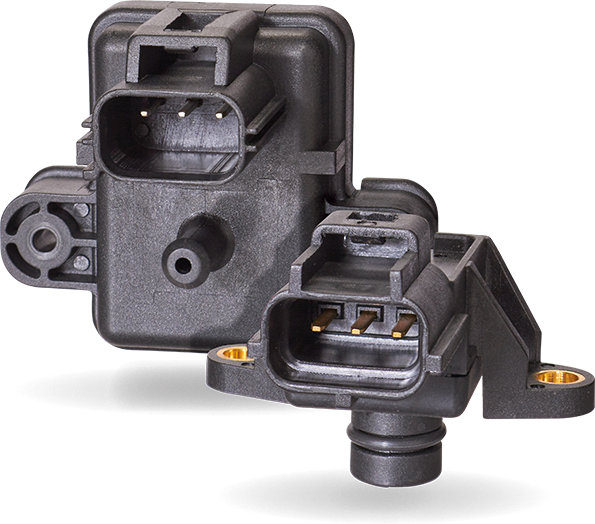 The manifold absolute pressure sensor (MAP sensor) works with intake air pressure to define proper air and fuel quantities required for the ignition cylinders. The MAP sensor measures the vacuum of the intake manifold, which fluctuates according to engine load, relative to the barometric pressure.
Anti-seize thread coating pre-applied on all parts
OE-level reliability and function
All sensors undergo several cycles thermal shock to ensure reliability in all road conditions
Fit and road tested to ensure ease of installation and real world performance
Complete end-of-line testing
Thermal shock testing to ensure reliability in all road conditions
Quality materials and testing ensure that each Spectra Premium MAP sensor will provide OE-level reliability

Common MAP Sensor Failure Symptoms
Unstable acceleration
Decreased gas mileage
Engine stall
Common Causes of Failure
As an electrical component, the sensor may be damaged by contamination or an electrical short.