Fuel Filler Neck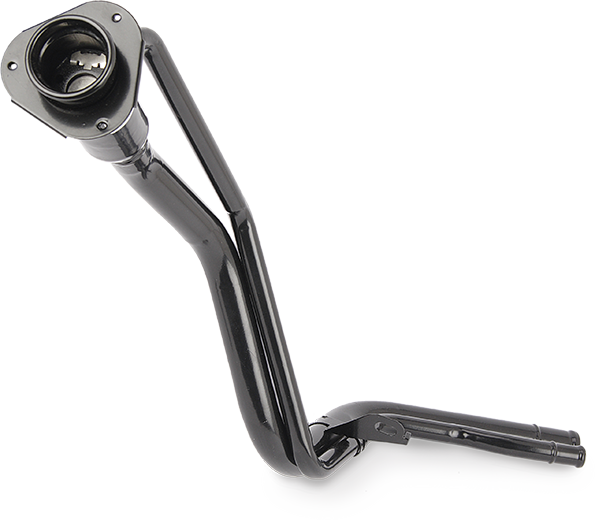 The fuel filler neck is the primary point of entry for fuel in a vehicle. It is used to bring fuel from the pump nozzle down to the fuel tank.
Dual-coated for enhanced corrosion protection
Utilizes special conductive paint to dissipate static charge
Includes a ground wire for further prevention if necessary
Some models feature an improved capless design
Built to meet or exceed manufacturer's specifications
Lifecycle, temperature and fuel soak tested to ensure performance
Perfect fit guaranteed
Each Spectra Premium fuel filler neck has a dual paint coating to protect against corrosion and electro-static discharge

Capless Filler Necks
Simplified and more reliable design vs OE
Performance tested for endurance and temperature
Meets OE performance and functionality
Related Products
Accessories available
Fuel Filler Neck Hose
Filler Neck Grommet
Filler Neck Funnel
Filler Neck Shut-off Valve
Common Filler Neck Failure Symptoms
Smell of gasoline
Fuel vacuum leaks which will cause the "check engine" light to turn on
Common Causes of Failure
Rust is the primary cause of failure for filler necks.
Over time, ambient air and contaminants will cause corrosion on the outside of the filler neck. If left unchecked, corrosion will eventually create holes and cracks in the main pipe body causing it to leak fuel to the ground and vapors into the atmosphere. Cracks and/or holes in the vent hoses can also cause fuel to leak onto the outside of the filler neck, accelerating corrosion around the fuel tank area. Rust in the tank can contaminate the fuel and cause further damage to the vehicle.
Failure to replace or repair the damage may cause vehicle to lose power