Electronic Throttle Body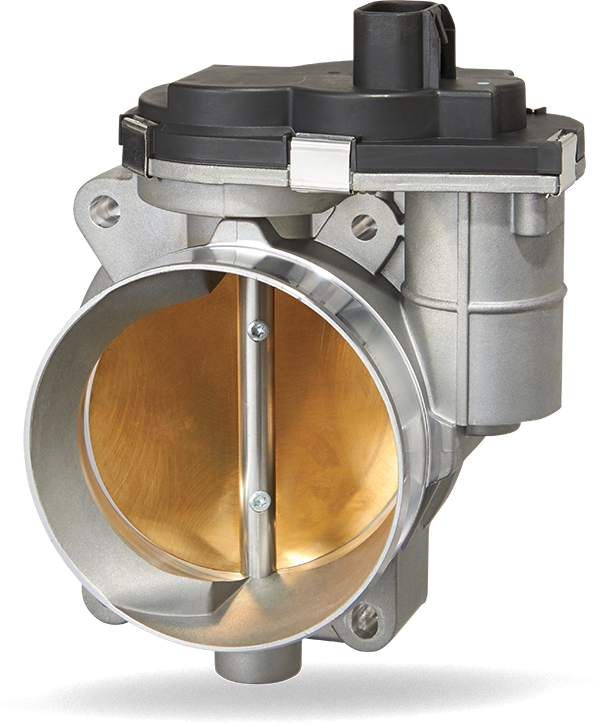 The Electronic Throttle Body (ETB) is the digital brainchild of the old throttle control, which used a mechanical link between the pedal and throttle. On the electronic throttle body, the drive-by-cable was removed and replaced by redundant sensors.
With the ETB, the ECU fully controls it based on signals from the accelerator pedal. The throttle valve is now fully automated, controlled only by a small motor within the throttle body.
100% New
No Core Required
Complete assembly with throttle position sensor for easier single-step installation
Upgraded to non-contact Hall effect sensor
Flange gasket included as per OE specification where applicable
The Spectra Premium Electronic Throttle Body design benefits from a Hall Effect contactless position sensor upgrade for longer part life expectancy

Part Components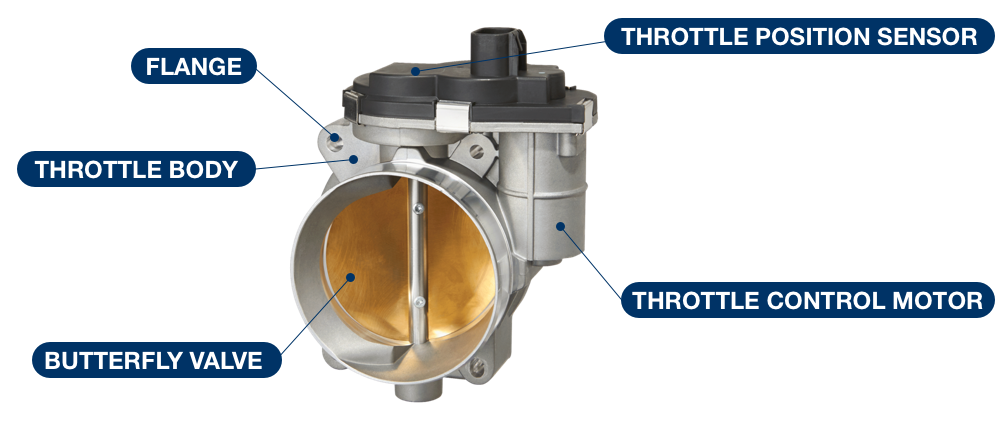 How does an ETB work?
Throttle position sensors sitting atop the unit next to the control gears transmit butterfly valve positioning in real time to the ECU. This new way of function allows seamless consistency of function across all road conditions (temperature, altitude, vehicle load, etc.)
Electronic control also allows easier integration of special features such as cruise, traction, and stability control. This electronic version allows for better air-fuel ratio and emissions control.
Common ETB Failure Symptoms
Rough idle
Unreliable response to gas pedal
Engine stalling
Slow or uneven acceleration
Common ETB causes of failure
The main cause of failure on the ETB stands with the throttle position sensor. Potentiometer type sensors uses physical contact to define valve opening. Over time, wear can occur and fail without warning.
Use of Hall Effect sensors similar to those in the CMP use a moving magnetic field to define position, preventing any physical wear.
Dirt, grime, and other contaminants may also build up within the throttle valve opening making it harder to move and thereby reducing air flow and emissions control. Software or electronic (shorts) failures are also possible