Emission Control Components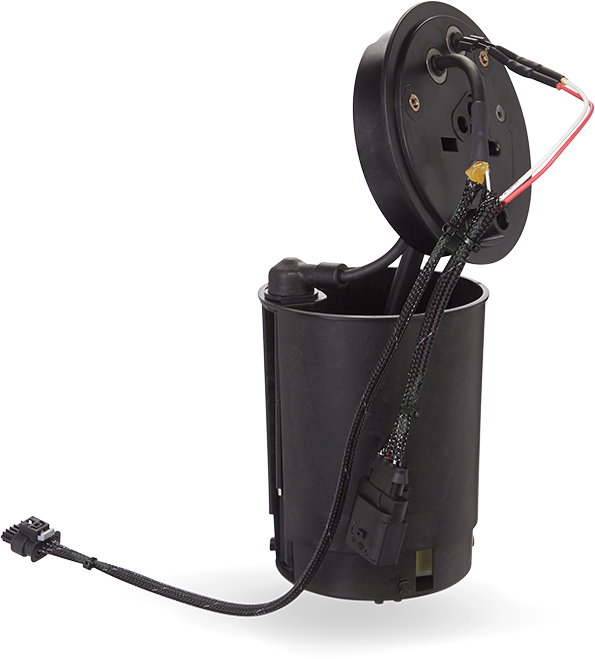 Emission control devices inject Diesel Exhaust Fluid (DEF) periodically into the exhaust, to convert nitrogen oxides (NOx) in the exhaust into nitrogen and water, to reduce emissions.
Validated to meet OE fit, form and function by our in-house team of Canadian engineers
Manufactured with high-quality material for extended durability against highly corrosive Diesel Exhaust Fluid Rigorous ISO control quality process
Spectra Premium produces all the related components that form a selective catalytic reduction system

DEF Heater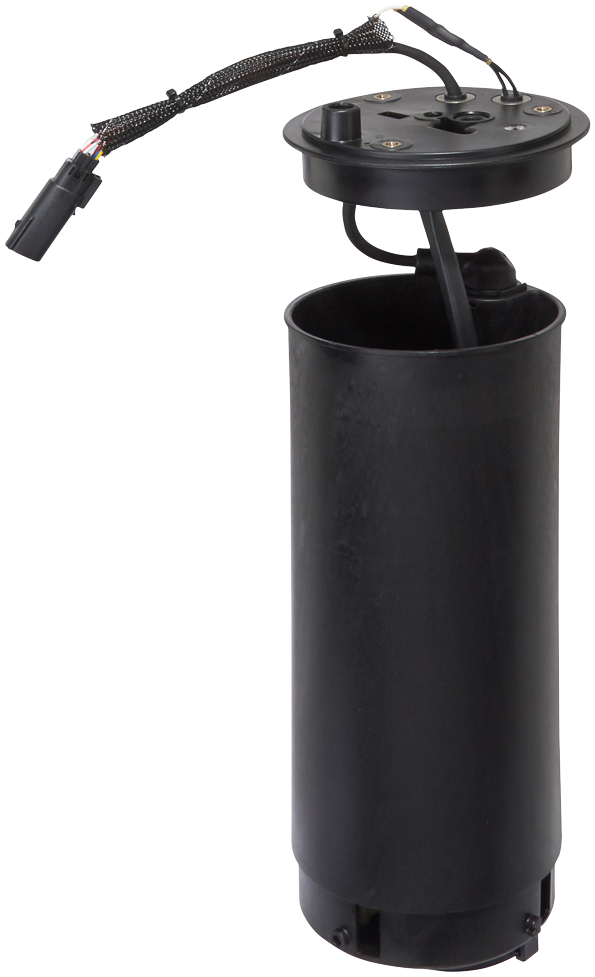 OE-style connector for plug & play installation
Features a precisely calibrated heater and temperature sensor to ensure the DEF does not freeze during normal vehicle operation
Provides a reliable and accurate fluid level indicator to ensure the tank is not depleted of DEF, which can trigger the check engine light
Extended durability from high-quality material
DEF Tank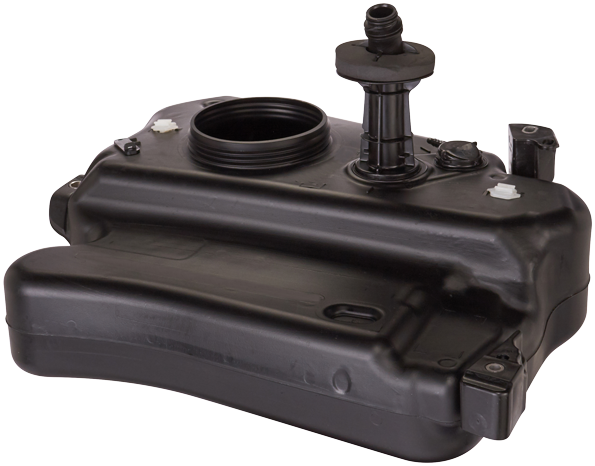 Contains the fluid in a safe and leak-free environment which enables the DEF pump to supply the necessary DEF fluid to the exhaust system
Original equipment fit and form
DEF tank fit and leak tested to prevent harmful emissions
Enables the DEF pump to supply the necessary DEF fluid to the exhaust system
Pump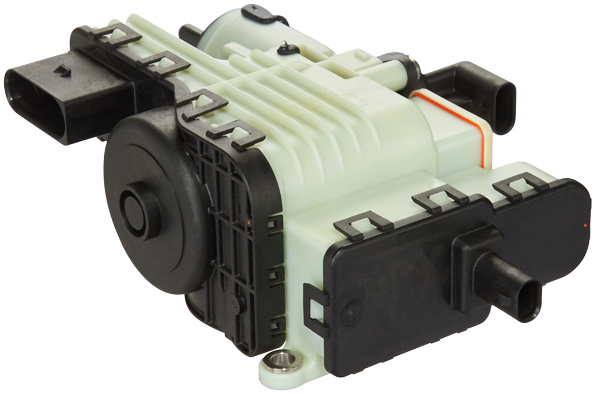 The diesel exhaust fluid pump ensures the DEF is transferred from the tank to the injector DEF pump is installed on the tank and validated by our in-house team of Canadian engineers ensuring it meets OE requirements
Meets or exceeds OE pressure and flow rate specifications
Each unit is tested in the DEF tank to prevent leaks in the environment
Injector Hose / Supply Line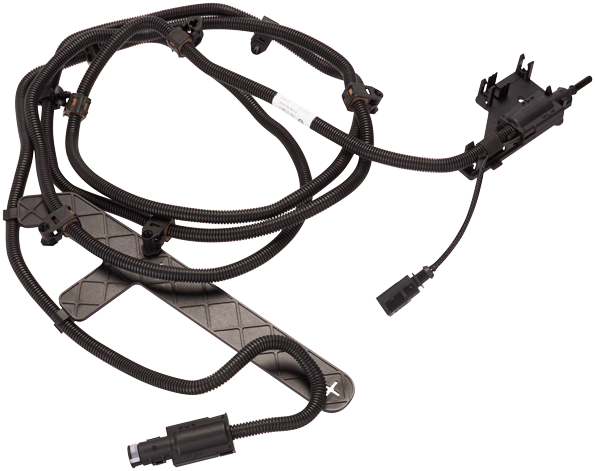 Heated hose to ensure the DEF from the pump to the injector does not freeze during normal vehicle operation
Plug & play installation with OE-style connector
Injector Nozzle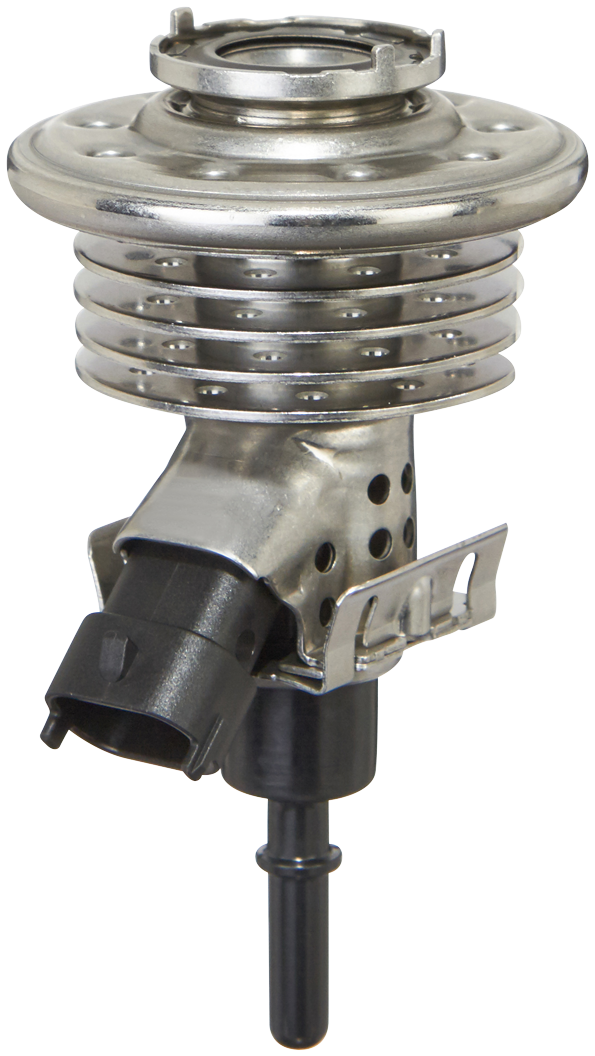 Vaporizes and decomposes the harmful nitrogen oxide (NOx) into harmless nitrogen (N2) and water (H2O)
Diesel exhaust fluid injectors ensure the precise amount of DEF is injected into the exhaust system
Standardized production from thorough ISO quality control process
Exhaust Ammonia Sensor Control Module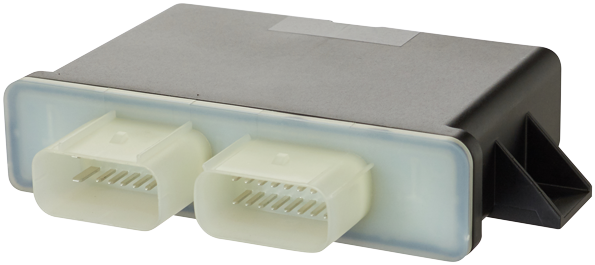 Plays a critical role in the accurate and effective function of the SCR system
Precisely transmits ammonia level data via signal to the powertrain control module (PCM)
Ensures that a precise amount of DEF is injected into the exhaust system to neutralize harmful emissions
Exhaust Ammonia Sensor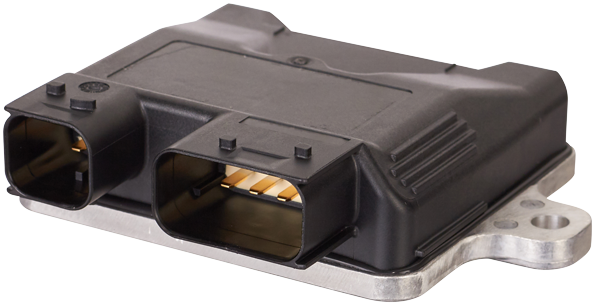 Located on the exhaust system, precisely measures the ammonia levels in the system
Transmits ammonia levels to the exhaust ammonia sensor control module, then to the PCM where the ammonia levels are analyzed
Enhanced corrosion resistance
Brand-Specific Emission Component Terms
Product
Specific Emission Component Terms
DEF Tank
Fuel Tank Diesel Fluid Exhaust (Chrysler)
Diesel Exhaust Fluid (DEF) Tank (Volkswagen)
Exhaust Ammonia Sensor
Sensor Ammonia Selective Reduction Catalytic (Chrysler)
Fluid Heater
Rs Preheater (Mercedes-Benz)
Heater Element Repair Kit (Volkswagen)
Fluid Injector Hose
Tube Assembly (Ford)
Exhaust Fluid Supply Line (Chrysler)
Urea Tank Injector Feed Line (Volkswagen)
Fluid Injector Nozzle
Injector Assembly (Ford)
Injector Nozzle (GM)
Exhaust Fluid Injector (Chrysler)
Reduction Agent Injector (Volkswagen)
Fluid Module
Diesel Exhaust Fluid Module (Chrysler)
Fluid Pump
DEF Pump (Ford)
Diesel Exhaust Fluid Pump (Chrysler / Volkswagen)
How Selective Catalytic Reduction System Works
Selective Catalytic Reduction (SCR) uses basic chemistry and a simple process to reduce nitrogen oxides, or NOx, emissions, into harmless nitrogen and water vapor.
DEF is a fluid that is injected periodically into the exhaust of the SCR system to convert NOx in the exhaust into nitrogen and water, reducing NOx levels to almost zero. It is an organic, non-toxic compound, made of 32.5% urea and 67.5% purified water.
Though harmless to humans, DEF is a highly corrosive fluid to most rubber and metals and requires specially formulated rubber compounds and stainless steel couplings for optimal handling.
When the vehicle runs out of DEF, the speed is automatically reduced and limited to 50 MPH in order to limit the NOx emission. Further escalation, including engine No Start, may occur if issue is not fixed.